The Food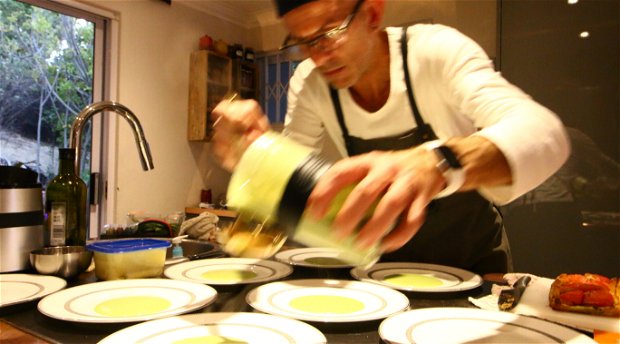 Food is the heart and soul of a place, thus we invite our guests and neighbours to join us for dinner to share stories and create new connections, friendships and memories over delicious food and refreshing drinks.
We will be serving dinner for our guests and visitors from Monday to Sunday at 7:30pm every week starting in October 2023.
There is no set menu; the meal of the day will be a thrilling surprise! One night could offer a simple, yet delicious communal BBQ cooked over the fire. The next, a three course meal of locally sourced fish from Kalk Bay harbour served with steaming vegetables and complete with a homemade pudding. We aim to not just provide a delicious meal and indulgent culinary occasion, but an experience and treasured memory that you will take home with you. All food served is prepared from scratch daily with ingredients sourced ethically, locally and responsibly.
 
Breakfast is served daily, providing our guests with a splendid continental breakfast that includes a variety of options from flavourful fruit salads, yoghurt and homemade granola to fresh croissants and breads served with sliced meats and homemade jams. All to be enjoyed within the morning ambiance of the communal area at the banquet style table or the outside terrace. And don't miss the ever-changing hot option, from William's legendary and decadent eggs benedict to a traditional omelette- you will be sure to start your day energized and ready to embark on new adventures!