What to expect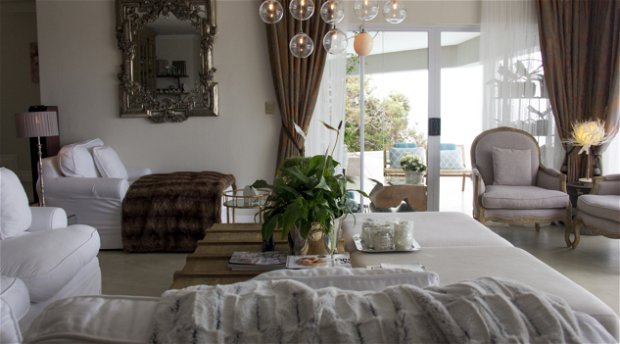 "Running a "Guesthome", not a guesthouse is not a job; it's a vocation, a lifestyle and a philosophy," says William. "This is my home. Guests come to stay, and I offer them all my hospitality. There is no set menu, no mild-mannered concierge, and no pool-rules."
We invite you to come as you are and make yourself completely at home. The residence is a sanctuary where you can be entirely yourself; there are no pretences or deceptions. Our interior and exterior communal areas are there for our guests to relax, mingle and feel at home. Guests can enjoy the picturesque scenery from each room and unwind in the comfort of their private sanctuaries. The inviting waters of the infinity pool are open all day for you to dive in or catch a reflection of the bright morning rays and colourful evening skies.
 
Meals are made to measure and are readily available to be enjoyed with fellow guests, family, friends and neighbours at the dinner table. Or you could opt for a romantic dinner for two served on the terrace for a special occasion- any special requests are eagerly accepted! "I will cook anything, although Fish is on the menu most days as Kalk Bay Harbour is around the corner and offers fabulously fresh fish" says William. "My suppliers source the freshest seasonal produce and the guesthouse has a large, inviting island where guests can casually sip wine while I prep dinner." 

The possibilities at Residence William French are endless and we strive to offer you a warm welcome and unforgettable stay. If you have any unique requests for a masseuse, driver, tour guide, or hairdresser or wish to experience a decadent evening of William's legendary dinners, don't hesitate to ask as we will gladly arrange and give recommendations! If you simply wish to unwind in peaceful serenity away from the bustle of a busy life – then the stillness of the mountains and ebb of the ocean will give you all the nurture you need.